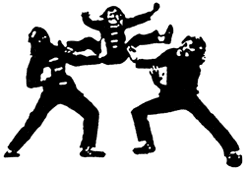 "When I arrived for my first day of the kung fu class I was not quite sure what I was getting into. After the first class, I was blown away. . very physically demanding, which was awesome. I look forward to continuing the class and learning more..." JP 2014Jun
Shaolin Kung-Fu practiced in the traditional
Shaolin monastery
and the renown Ching-Wu WuShu is very intense and lethal. Our training encompasses some aspects beyond the intense physical strength.
You learn Tao Philosophy
progressively to apply toward your everyday living, such that you achieve the inner balance of life.
Get a free shirt*. Get a free month training **, Pay only $68.oo registration***.
View > Events Page
When you are successful in master Cheng's tests ,...... you will know you have indeed achieved !
http://kungfutraditions.com/women-self-defense/

"Intense class,definitely a lot more challenging than bootcamp.Can't wait to be able to last whole class. Great teacher !" ..Victoria C. 2011Dec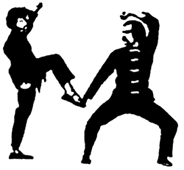 The secret is in correct traditional training with a dedicated and established teacher.

Master Cheng has been teaching continuously in U.S.A. since 1972. He has been featured in many of the major local newspapers, appeared on TV, and in radio interviews including one with Forrest Sawyer. Together with his brother, he published a book on the Advanced Techniques of Kung-Fu that has been distributed in Europe. Periodically, he returns to the monastery for training sojourns and travels widely in China and abroad.

In the tradition of masters..., Master Cheng has achieved cross cultural excellence in the traditional arts as well as technical sciences. You can learn directly and Fluently from Master Cheng msme, mba.
For more information on our Kung Fu classes, please visit our links: